TWO NEW MARVELLOUS MIDDLE-GRADE BOOKS HIT THE SHELVES!
This month is a middle-grade cornucopia – we have two fabulous books for readers between 6 and 12 now available from all good bookshops. The second book in the hilarious Knight Sir Louis series is out – Knight Sir Louis and the Dragon of Dooooooom! The Lancashire Post said: 'Sublimely funny and seriously entertaining, this is the ideal way to get your youngsters hooked on reading…' and Jo Nadin 'loves these books SO much! Mr Gum levels of weird and brilliant!' If you want to guarantee your children will roar with laughter and enjoy the brilliantly inventive illustrations, then this is the book for you. Check out some puppet reviews of real-life authors and comedians HERE!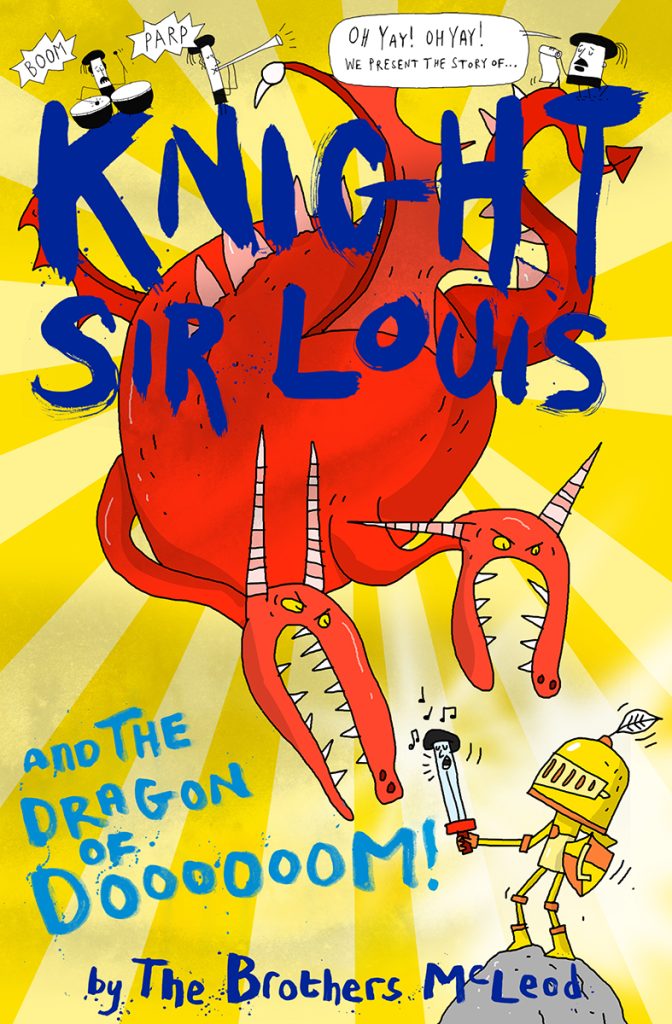 And for any children who love inventing, engineering or just poring over detailed illustrations, WILL JAKEMAN'S MARVELLOUS MECHANIMALS is just for them – the story of inventor Will Jakeman, probably the best inventor there has ever been. Read about his amazing childhood, marvel at his incredible inventions, and quiver with fear at his arch enemy Ida Gripp! And children can have a go at creating their very own Mechanimal in the book too.