Activist
£6.99
Activist SIGNED COPY and £1 off till 30/1/23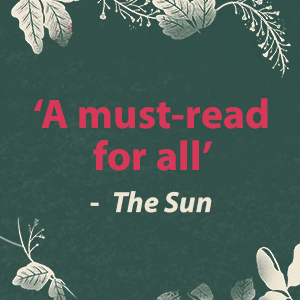 'A raw, unflinching verse novel for 14+ filled with white-hot, justified rage' GUARDIAN
Raw and heart-rending, inspirational and hopeful, Louisa Reid's Activist is a beautiful, vital book with the power to help readers mend, make readers mad, and make readers rise. An empowering novel-in-verse about speaking up and refusing to be kept down by the individuals and institutions that perpetuate misogyny. LOVEREADING, OCTOBER BOOK OF THE MONTH AND STAFF PICK
Activist is the third powerful and immersive YA verse novel from acclaimed author Louisa Reid. Tackling the sexual abuse and misogyny endemic in Secondary Schools, this is a novel about activism in all its forms, about speaking out and standing up for what's right.
Cassie's school is enmeshed in a scandal when a female student anonymously posts about the sexual abuse she has suffered and the school fails to act properly. As accusations start flying, a powerful movement arises in the school, with calls for those responsible to be punished – not just the students but the school whose environment has allowed this sort of behaviour to happen, unchecked, for so long.
Inspired by real world events, Louisa Reid says: 'When survivors of rape culture began to tell their stories via the website, Everyone's Invited, in June 2020, I – like many – was aghast. Rage is a powerful source of inspiration for me, and I channelled the anger that I was feeling into writing my latest verse novel Activist. The title of the novel makes it clear that this isn't a story about giving in. It's a story about rising up. I sincerely hope that for any young person who's been a victim of any sort of misogyny or sexual violence, for any young person who cares about the environment and the future of the planet and its people, then this book will resonate.'
Activist is a novel which demonstrates the power that one lone voice can have against failing and outdated institutions.
Activist achieves the perfect balance between heartbreak and hope in a compulsive and beautifully written story. I want girls to read this, I want boys to read it. I want it to be required reading for teachers, heads and parents everywhere! Thank you, Louisa, for going places that few dare. Teri Terry