THE WINNERS OF THE #NameYourKnight competition have been chosen by the Brothers McLeod!
Myles and Greg had a fantastic time looking at all your entries – thank you so much to everyone who entered the competition, and it was very hard to make a decision! But in the end, these talented people have won the chance to get their names in the next Knight Sir Louis adventure as well as a full set of the brilliantly bonkers Knight Sir Louis tales. Congratulations to you all!
Overall winner
Knight Sir David the 523rd by Cormac of St Sylvester's Primary
Highly commended entry
Knight Sir Jiggly Pig by Ellie and Evelyn of Botley Primary
Five runners up
Knight Sir Whiskers by Tom
Knight Sir Flower by Katie
Knight Sir Jeff by Kiko
Knight Sir Night-Night by Gabriela
Knight Sir Gadoces of Mad by Chloe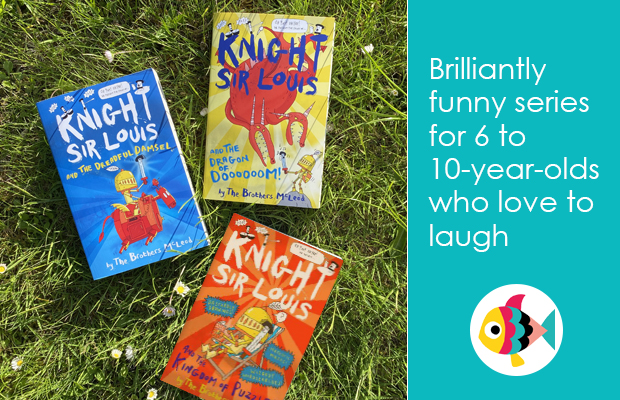 Hurray!