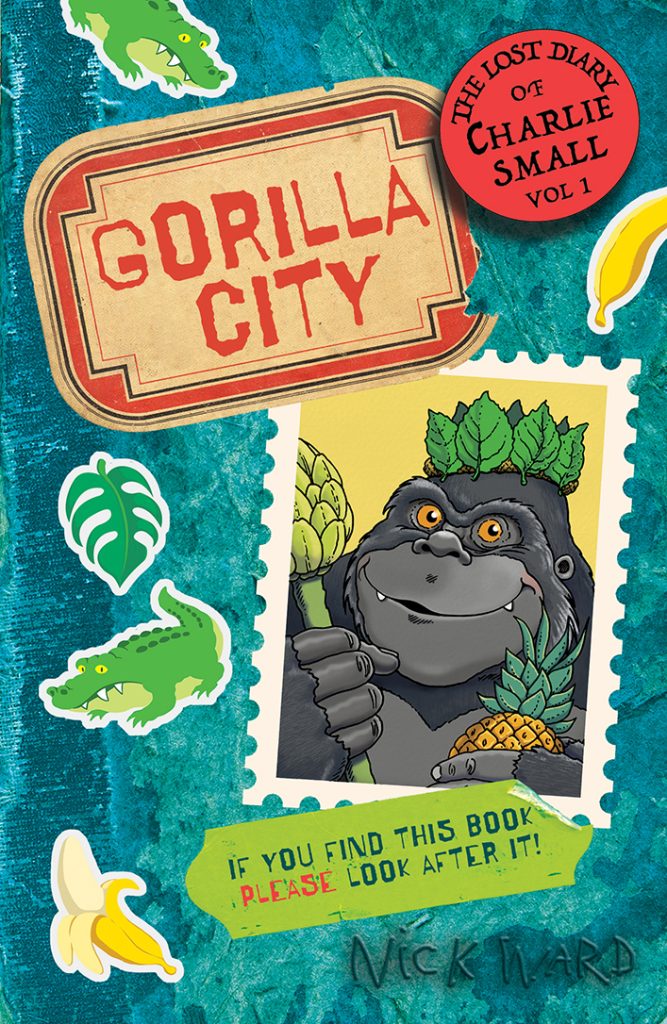 Where did the idea for the Charlie Small books come from? I had always loved books as a child, the feel and smell of the pages and knowing that by opening the cover and staring to read I could be transported to another, more exciting world. Every day I felt I was on the edge of adventure, especially on our holidays in Cornwall.
Some of my favourite memories are of getting up early in the morning with my brother, and paying a fisherman to take the two of us across the bay in a little dinghy, to Looe Island. It's amazing that we were allowed to go! There were no lifejackets, no mobile phones to contact our parents, and no way to get back to the main-land until the same fisherman picked us up in the afternoon. The island was owned by two eccentric sisters, and was a haven for sea birds.
The feel of the place has stayed with me ever since, and perhaps influenced the sort of books I loved: Treasure Island, Moonfleet, and The Island Of Adventure. Other favourites included the Narnia series, and The Wind In The Willows.
All books that, in one way or another, opened up alternative worlds. Exciting trips to remote islands apart, my adventures when young more often involved trekking across fields to catch Crested Newts in Newt Pond, fishing in our local canal and sailing our raft along the brooks that cut across the springy-turfed fields behind our house.
Our raft was a present from our parents and consisted of a wooden platform with two large inflatable cylinders attached underneath. It wasn't very easy to steer, in fact it was more scary than exciting, but we had hours of fun paddling about in the shallows, pretending we were setting off on a dangerous voyage. It was always important, though, that we were home in time for tea!
These experiences provided inspiration for the starting point of Charlie Small's amazing adventures. He sails his raft along a stream, swollen and flooded after a storm, and finds himself on a stretch of water he doesn't recognise. Attacked by a ferocious crocodile, Charlie is catapulted, quite literally, into another world. In his attempt to find his way home and get back in time for tea, Charlie travels from world to world and from adventure to adventure. Will he make it home? Will he escape the gruesome creatures and baddies that live in these worlds? I wonder!
As for me, I still like to walk beside rivers, their winds and meanders promising all manner of adventures, just around the next bend.