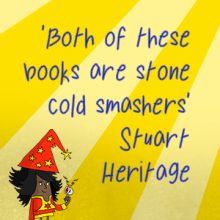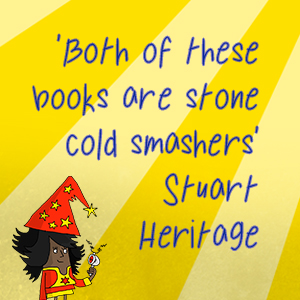 KNIGHT SIR LOUIS IS CALLING YOU TO ARMS – A COMPETITION FOR ALL SCHOOLS TO ENTER WITH SOME FABULOUS PRIZES ON OFFER!
O YAY O YAY, we are thrilled to announce that we are running a creative competition with the marvellous Brothers McLeod, and every school that enters will be in with a chance of appearing in the next Knight Sir Louis book itself!
Myles and Greg would like you to design your very own Knight, coming up with a suitable name, a trusty steed and perhaps an unusual sidekick and skill. This is a creative project for the summer term suitable for children in Key Stages One and Two, and teachers and parents can download our fun factsheet which includes some creative prompts and a space to draw your character (or characters).
The closing date for entries is Friday the 9th July. We'll announce the winners on the 16th July just before schools break up. Send your entries to bella@guppybooks.co.uk, or tweet a picture to @guppybooks.
The prizes include: FIRST PRIZE: an overall winner who gets their knight featured in the next Knight Sir Louis book, a HIGHLY COMMENDED entry, whose school will be name-checked in the next Knight Sir Louis book, and FIVE RUNNERS-UP who will win a signed set of Knight Sir Louis books!
And ALL winners will be credited in the new book, which will be published in May 2022!
Myles and Greg have put together some videos which are on the Guppy Aquarium on YouTube – one for teachers, one for children and one where they talk about how they come up with their brilliant, creative ideas for inspiration – or the Brothers McLeod Youtube channel here. And there's a pdf here with activity sheet to enter – download HERE. And we hope you have LOADS OF FUN! Happy summer and happy reading – from the whole Knight Sir Louis clan!