'A book to shout about' The i newspaper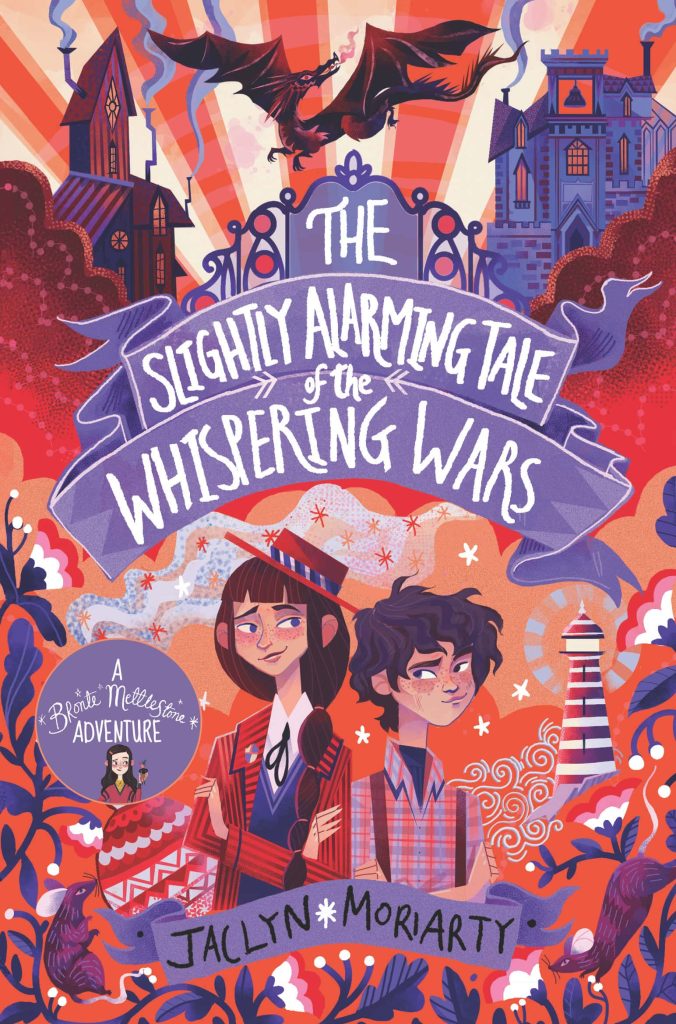 THE SLIGHTLY ALARMING TALE OF THE WHISPERING WARS is the second book in the Bronte Mettlestone series – it's actually a prequel to THE EXTREMELY INCONVENIENT ADVENTURES OF BRONTE METTLESTONE, set twelve years before, and is a story told in turn by two characters – Finlay, from the local orphanage, and Honey Bee, from the Brathelthwaite Boarding School.
There's an ongoing feud between the orphanage and the boarding school, but when the Whispering Wars break out, all the children have to come together in order to save themselves and their town. The story is full of magic and adventure, and time travel too (Bronte makes an appearance!) – perfect for your 8 to 12-year-old who loves Lemony Snicket and Harry Potter. It was shortlisted for the CBCA Award in Australia.

Pre-order now! Or find it in your local bookshop after 10th June 2021.